Any businessperson knows that the bottom line of running a business is your bottom line, a.k.a. money. And in business, there are a lot of different ways that you can increase the amount of money you're making. Your strategies will all depend on what your business goals are and what you're willing to do to reach those goals.
Keeping your books organized with various software will help to ensure you're not losing money in unnecessary ways, but what are some of the strategies you can use to actually bring in a larger amount of money each month? To help you with this, here are three tips for producing more revenue for your business.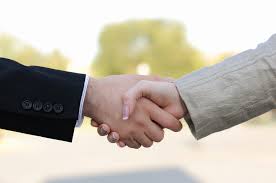 Widen Your Target Market
If what you're currently doing with your business isn't making you the money you want, one of the first things you should consider is widening your target market to include other demographics, areas, or industries. Michael Lewis, a contributor to MoneyCrashers.com, shares that there are various strategies for doing this. Some include expanding on your services to include more types of customers, opening a new location or shipping to new geographical areas, or creating a partnership with another business that's in a space you'd like to sell in. Consider ways in which you could implement one of these strategies to help boost your revenue without too much upfront cost.
Don't Underestimate Visual Appeal
One way to try to get over a revenue plateau is to update your look. This can be done with your marketing materials, your website, or even your products themselves. Zach Bulygo, a contributor to KISSmetrics.com, shares that when one website changed their product listings from a dropdown menu with only text to a product page with accompanying pictures, their weekly revenues increased by over 50 percent. Examine the current look of your company and see if there's a way you can rebrand or remarket yourself to become more visually appealing.
Mine Your Current Customers
Siimon Reynolds, a contributor to Forbes.com, shares that one of the fastest ways to start seeing an increase in your revenue is to work with your current customers. By mining those relationships that you've already developed, you could end up spending a lot less money to bring in a lot more money. Try coming up with a few new offers for your current customers to entice them to spend more money with you. Because they already know and love your brand, this shouldn't be too hard of a sale to make on most occasions.
By thinking creatively, you can come up with a number of revenue-producing strategies that could work great for your struggling business. Use the tips mentioned above to start you off.