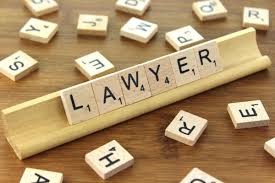 In a previous article, we discussed the four biggest reasons why people hire a lawyer. There are circumstances when hiring a lawyer and having proper representation is highly beneficial. When you are facing criminal charges, for instance, having a good lawyer assisting you every step of the way is how you ensure fair and balanced treatment throughout the process.
Understanding the reasons to hire a lawyer is only the beginning. You still need to find a good lawyer to hire, especially when you need good representation quickly. There are a few simple tips you can follow to find a good lawyer, even when you need to do it quickly. We are going to discuss those tips and how you can apply them to your own search in this article.
Define Your Requirements
Before you go online and start Googling for the best lawyers in your area, there are a few steps you need to complete first. Start by understanding the legal circumstance you are in and the kind of legal services you need. To get the representation that you deserve, you need a lawyer specializing in the kind of case you face.
You also need to take the time to understand your situation properly. The more you know about your legal case, the easier it will be to find a lawyer with sufficient experience in handling similar cases in the past. The insights allow you to hire a lawyer that suits your needs perfectly.
Hire Locally
In every circumstance, you want to work with a lawyer that practices law in that area. Every state has its own Bar Association, plus there are proceedings, rules, and regulations that are unique to certain states and cities. The best way to know that you are getting the legal services that you really need is by working with a lawyer with local experience and knowledge.
Besides, working with a lawyer that is based near you or near where the case is trialed allows you to work more closely with the lawyer. This can greatly influence the outcome of your case, as well as how you can work together to pursue the outcome you desire along the way.
Look for Specific Experience
As soon as you start your search, you will notice that lawyers and law firms are specializing in certain types of cases. There are those who specialize in car accidents, work-related accidents, military cases (such as the work of a VA lawyer), and other similar cases. Others are focusing mainly on personal injuries. You can also find lawyers that are experienced in handling criminal cases.
Hiring a lawyer or a law firm with the correct experience is the way to go. When you are a victim of a car accident, for example, the right lawyer can help you with deferring your medical bills, handling the case, and earning you the compensation you deserve. You can learn more about the experience of top layers like Alex Gotch from their websites.
Talk to the Lawyer Directly
Finding a good lawyer is easy now that you have the internet on your side. There are plenty of reviews, websites, and other resources designed to help you spot a good lawyer to hire or a law firm to engage, even when you are in a tight situation.
One thing you must always do before hiring a lawyer is speak to the lawyer directly. When engaging a law firm, ask to speak to the attorneys that will be handling your case in person. Most law firms are more than happy to schedule this type of meeting with potential clients.
There is a reason why speaking to the lawyer directly is something you must do. The goal isn't only to discuss the case you are facing, but also to get a good feel for the person. You want a lawyer that you are comfortable with simply because the outcome of your case depends on that person.
Compare!
It is also highly recommended that you speak to multiple lawyers and law firms before finalizing your decision. Comfort and experience are still the two most important factors to take into account as you compare law firms and their services.
Comparing legal services gives you the ability to settle for the best based on those two factors. You can compare experiences, the quotes you receive from the law firms, and other factors too. Comparing lawyers is how you end up with the best lawyer for your case.
Avoid Ambulance Chasers
Since you are trying to hire a good lawyer to represent you in a case, knowing how to spot red flags is also important. You want to avoid lawyers that are there only to profit from you and the case you face; while most lawyers are there to help, there are still shady ones whose sole purpose is profit.
Lawyers that contact you to offer legal services are usually not the ones you want to hire. You want to be the party actively seeking legal assistance and not the other way around. Remember that the best firms are just one phone call away.
The quotations you get from different lawyers also say a lot about their services. You can easily spot firms and lawyers that charge too much or charge upfront fees.
Do Your Homework
At this point, you should have a few options to choose from. Before you decide which lawyer to hire, there are a couple more steps to take. First, contact the firms' or the lawyers' past clients for some first-hand reviews. Speak to clients that the lawyers have represented in the past to know more about the legal services you can expect.
You also want to learn more about the outcomes of past cases. There are public records that you can access to learn more about lawyers' past experiences and performances. You'll know that you have good lawyers in hand when you feel more and more comfortable with them as you go through more information.
Now that you have these tips to utilize, hiring a good lawyer and getting the legal services you desperately need are both very easy to do. Even when you are in a tight situation, going through these steps is still how you find a good lawyer to hire.