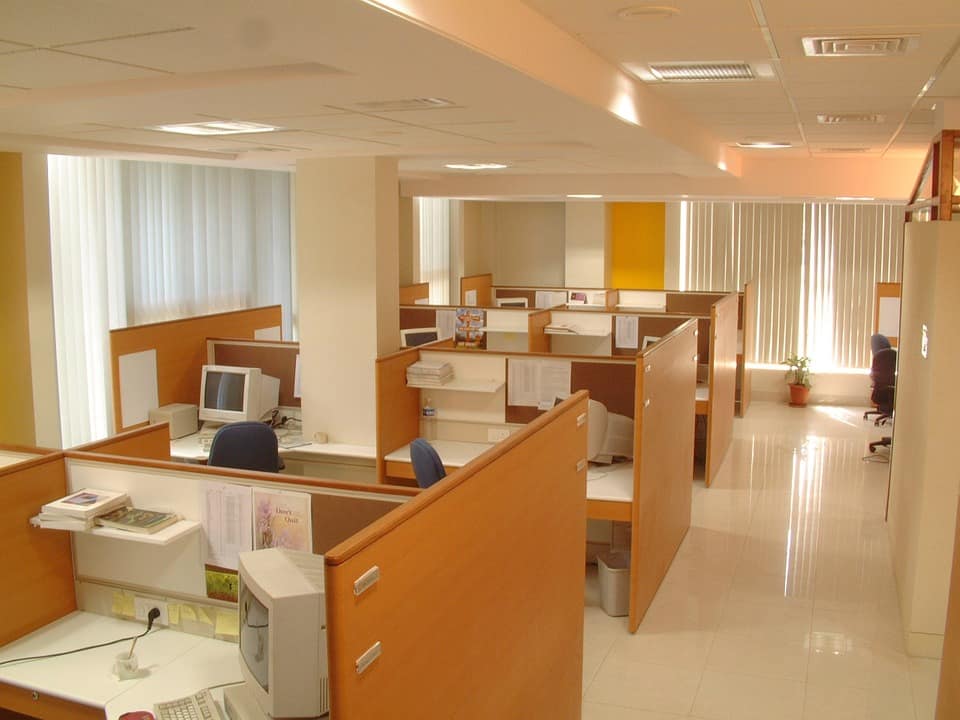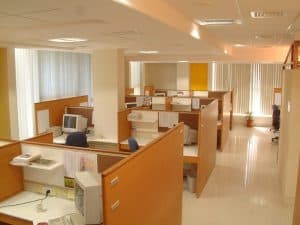 When you start a business, you opt for the premises that will be appropriate for a start-up, because there's no point laying out cash to rent space that is larger than you need. As your business grows,you might start to find that your original offices are becoming a little cramped, or you want to move to a more up-market address. You may be forced to move because of a change of circumstances that mean your landlord wants to sell to a developer, or it could be that while your office space is still the right size, your warehousing or production facilities need expansion. Whatever the cause is for having to move, it can be a disruptive and unsettling time for everyone involved, and it can be a challenge to maintain your business at the same level throughout the process. To ensure the move goes as smoothly as possible, follow these tips for a trouble-free relocation.
Planning
Your move needs to be planned down to the last detail if you want to minimize disruption and avoid stress. It's basically a project management exercise, and as a business owner you're probably familiar with the basics of project management, so you should be in familiar territory. Start by detailing all the actions that need to be taken to complete the move. What are your key dates – when you have to be out of your current location, and when you take over the new premises. Cover the basics of power, phone lines, WiFi connectivity and other essential services to make sure that everything is operational when you move in.
Removals
Get several quotes from removal firms and find out exactly what level of service they provide. Will they dismantle and reassemble furniture for example? Are they able to transport IT hardware safely and securely? Only use a firm that can carry out precisely what you require, and don't cut corners or you may find your cost-cutting leads to lost or damaged equipment.
Delegating
As with any other project, you need to delegate specific tasks to members of the team. You then need to monitor overall progress and make sure everyone is communicating,so all members of the team know to what stage every task is progressing. For example, if one person is dealing with IT and another with removals, they need to be liaising,so they're not making separate arrangements for the computer equipment.
Trouble-shooting
Very few projects go without any hitches at all, so when anything arises be prepared and find a solution as quickly as possible. You may need to move out of your existing space before the decorators have finished work on your new offices, so you need to be able to carry on working using an interim solution. One optionin this case, would be to look at used office trailers, which could stand in as temporary accommodation while the new place is being readied for you.
Publicity
This can be a bit of a double-edged sword, because on the one hand if you tell everyone you're going to be going through an upheavallike a move, they may decide to avoid your business for a while until the dust has settled. However, on the other hand, if you don't let people know why you may not be operating at your usual level of efficiency they may assume you aren't up to the job and walk away. One way to approach a move is to use it as a marketing tool, a demonstration of how successful your business is and how it's expanding, and the benefits to customers of your relocation. By showing that your customers will be better off after the move, you will be encouraging them to stick with you. You can be honest about the move potentially causing some disruption, but emphasize this is only temporary and will be kept to a minimum.
Keeping staff onside
Don't forget that this is a difficult process for your team as well. They will be leaving behind that which they are familiar with, and they don't know for sure if things will be better in the new place. Added to which is the extra pressure they are under to deliver the same standards of service to customers while the move is taking place. Be supportive of your staff, listen to their questions and fears and make the benefits of the move clear to everyone. Try not to get too frustrated if they express negative opinions, because even if they have seen the new space for themselves, for a lot of people anything unknown, or any kind of change, is difficult to accept regardless of whether they have seen positive evidence with their own eyes.
Countdown to moving day
As the days progress, have a countdown chart on a whiteboard and make sure all the tasks due to be completed that day are taken care of. Get rid of any clutter and rubbish, clear desks and files, and dispose of any items you're not taking with you in an environmentally sound way. With this in mind, if you have a lot to clear, it could be worthwhile using a professional Rubbish collection Melbourne service, or a similar company in your local area, to load up, clean, and take your rubbish away for you. Make sure there are refreshments and drinks at either end on the day, so no one has to go short of coffee and get some treats in for everyone, which could be a tray of donuts or a fruit basket, depending on your preference. Check every cupboard, nook, and cranny to make sure nothing gets left behind, and label everything clearly with what's inside and where it is to go so that unpacking is straightforward.
Celebrate!
Once you've moved in and everything is reconnected, have a celebration with your staff for a job well done. You can also publicise the move once it's completed and run some customer competitions, draws, have an open day with refreshments, or give out vouchers. Use positive reinforcement to announce you're better than ever and operating normally, and you may well get some new customers through the door as well as retaining existing ones.
Now the hard work of the move is over, it's time to get back to the business of increasing profits and working towards the next stage of growth.