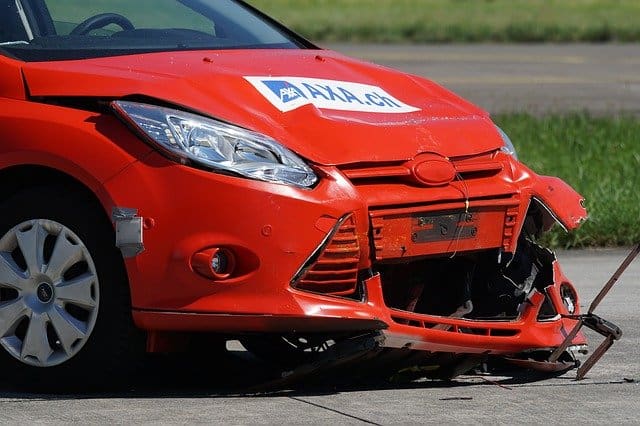 It is hard to see a car accident coming, and it is easy to go into a state of shock and panic. Although you can never truly prepare for a crash, you can familiarize yourself with the necessary steps to take after a collision. Comprehending what to do and what to avoid can help you through the first few hours or days following the accident.
Call 911
The first thing you need to do after being in an accident is to pull over if possible and check for everybody's safety. The next step is to call 911 from the accident scene and help the authorities document your accident claim. In fact, the law mandates you report the accident when there is an injury, death, vehicle damage, or property damage worth at least $500. 
You must even file a written report within ten days of the accident on an official form. Calling the police will also fetch you medical help where experts will determine the seriousness of your injuries and the type of personal injury sustained.
Make Observations at the Accident Spot
Observe if there are any eyewitnesses to your accident and if they can support you in court. Interview them and note down their names and addresses. Make notes of phrases they use like "plowed," "slammed into," or "speeding" that may help you with the case.
Take Pictures of the Scene and Injuries
Capture your vehicle's state as soon as possible after the accident. These pictures serve as undisputed evidence of the crash and can satisfy the adjuster's need for proof of the accident. If possible, take pictures of other parties involved in the accident as well. All these will help you build a strong case around the accident.
The type of injury you sustain is also crucial evidence for stating the seriousness of your crash. Pictures of your injury will solidify your claim against an insurance adjuster arguing that your accident was significant. You may even consult a personal injury attorney to help you gain rightful compensation.
Give your information to other parties in the accident as well. If you have hit a parked vehicle, leave your information on the vehicle for avoiding a hit and run crime.

Note the particulars of other drivers involved in the accident.

Ask the investigating officer about obtaining a copy of the accident report being filed. You may find this copy useful for insurance purposes.
Seek Medical Help
For anyone injured in an accident, health becomes the priority. If you sustain serious injuries, it is imperative to seek medical help by finding transport to the nearest emergency room. 
If the injuries are not very critical, follow up with your doctor soon after the accident. Ensure that you follow all your doctor's advice and return to the health care center as often as necessary.
If your accident involves legal counsel, update your attorney about any change in the doctor you see. From doctor names and phone numbers to addresses, furnish every last detail to your attorney. 
A delay in medical treatment may not identify every injury you have sustained and thereby compromise your wellbeing. It also hurts your injury claims related to the accident with the insurance company trying to put down your injuries as trivial.
Report the Accident to Your Insurance Company
Many insurance companies want their policyholders to notify them of being involved in accidents. However, never admit to your fault while talking to your insurance company. Also, avoid downplaying the seriousness of your injuries since a few injuries may take time to manifest.
Accidents bring a tough time for everyone involved and have to be correctly handled. Following these steps after a crash is necessary to secure your health and ensure you are well compensated for the trouble.