A company blog is a great way to show your readers that you're the experts in your industry and share knowledge at no cost to them. Enhancing your blog has the potential to help you drive more traffic to your website, grow your following and increase sales.
It's worth your efforts to figure out what's going to help you improve in this area so you can experience better results overall. All it takes is a little hard work on your part and paying attention to some of the most critical details. Continue to improve and soon you'll reap all the benefits that come with making this project a priority at your office.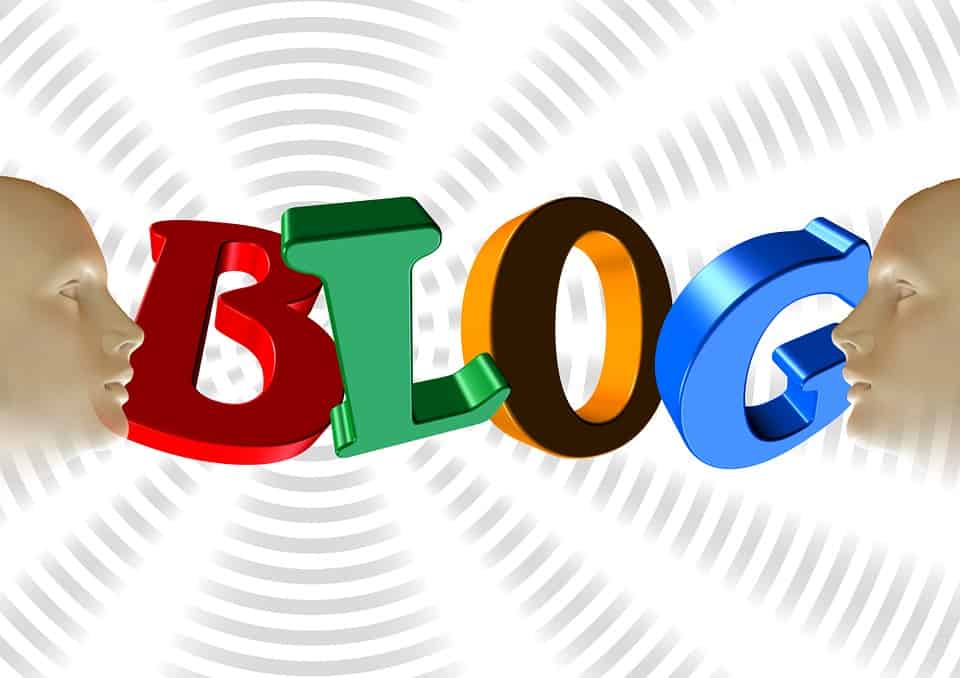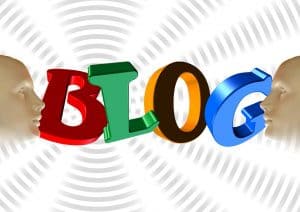 Brainstorm Ideas as A Group
You never know who in your company may have excellent ideas for how to make your blog function better. Take time to ask around and brainstorm as a group to gather new ideas and suggestions. You'll be able to enhance your company blog when you're willing to hear people out and listen to their proposals. Expand these sessions outside of your marketing team and see what others in your company have to say about your blog. Ask your staff to spend time on your blog and read it so they can come to meetings prepared to offer up their opinions on the matter.
Assign Roles & Responsibilities
It's important to treat your company blog like you would any other initiative at your business. You can't launch your website and expect it to run all on its own without any direction or management in place. What will allow you to be successful with your blog is to assign roles and responsibilities for what people are in charge of up keeping on a regular basis. For example, you'll need to maintain the security and technical side of your site, post consistently and come up with a game plan for what content you want to deliver and when. You'll be a lot more successful when you have a plan in place and leave nothing up for chance when it comes to maintaining your blog.
Hire Professional Writers
Another simple secret for enhancing your company blog is to hire professional writers to ensure that your content is respectable and gets read. You can find more info online about specific people who will be able to assist you in achieving this goal. Many of the candidates have a lot of experience in writing for professional company blogs and will be able to drive more readers to your site. It's not acceptable and will likely backfire on you if you simply slop together a few paragraphs of information now and again but have no rhyme or reason as to what you're publishing out to the public.
Work with A Designer
In addition to the quality of your content, the look and feel of your website matters a great deal as well. A simple secret for enhancing your company blog is to work with a designer who can make sure you have the right colors, fonts and layout in place for an optimal viewing experience. You'll likely lose users right away if your site is difficult and clunky to use and navigate. People will want to stick around longer, read your blogs and learn more about your company when your blog appears professionally put together and doesn't cause any frustration when exploring the site.
Act Consistent
One idea to help you enhance your company blog is to come up with an editorial calendar you can follow so that you're always posting consistently. It's not a wise idea to make a few updates here and there and then disappear for days at a time. You'll be able to better capture your audience's attention and keep them coming back for more when they know what to expect from you. Plan out what content you're going to post weeks, months and even a year in advance so you know what to expect and don't have to keep reinventing the wheel each day. Be cognizant of holidays and other special occasions as you fill in your delivery dates. Inconsistency will likely cause your readers to quickly be turned off without the intention of returning to your site anytime soon.
Be Responsive to Your Audience
It's your job to reply and respond to comments from your audience as they're posted to your company blog. People want to be heard so you should have someone acknowledging remarks to your posts without delay. You'll be able to build a stronger following and audience when you take the time to leave thoughtful answers in return. Have someone in charge of responding to comments so you're sure this task is being done in a timely and professional manner. In addition, share your blog posts on social media and monitor comments that come in from those platforms as well.
Use Eye-Catching Images & Intriguing Titles
While what you say on your company blog is important, readers don't always want to be bombarded by a bunch of text. It's critical you take time to upload eye-catching and attractive images along with your words. Work on telling a story and complimenting your content with imagery that holds your reader's attention. Not only include images within your blog posts, but also when you share your content on social media. This will help you to stand out amongst the crowd and reel people into wanting to click on your articles. Also, do some research and use enticing titles to help draw people into your site, so they have the desire to read more about what you're posting.
Conclusion
Use these simple secrets to enhance your company blog and grow a solid audience of regular visitors. Remember that this project is a continuous work in progress so your job of making improvements is truly never done. Track your progress and monitor your results so you know what's working and can pinpoint the areas that need your attention the most. Have fun with it and use this as an opportunity to engage with your audience and get to know them better.