If you have to file a claim with a Sacramento insurance agency for something that was stolen – such as your GPS unit out of your car – you are going to be asked for proof of ownership. The company just wants something to show that you really were the owner of the exact item that you are claiming, at that exact price point. They need to know that you really had it and lost it before they are going to agree to cut you a check for that amount. This is usually not too hard to provide.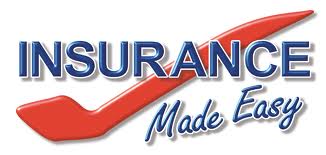 Insurance companies generally are willing to take almost anything as proof of ownership. Do you have a picture on one of your social media sites that shows you using the GPS unit or installing it in your car? Do you still have the packaging that the unit came from when you bought it? Do you have the user's manual, which probably was not stolen along with the device? Any of this can be used to show that you once owned it, and you just have to submit these things – or copies of them – to your agent or to the claims adjuster who gets in touch with you.
Another trick that you can use is simply to look back at your receipts or your credit card statements. You may find that your card statements show you making the purchase for that amount of money, on that day. If you bought the GPS unit online, you probably got a confirmation email saying that you had ordered it, or you may have gotten another email message after it was shipped out. If you do not have any physical evidence, looking back at your records is often the next best way to show the company that you made the purchase.
Finally, it is worth noting that you do not have to always show proof of ownership for everything. If your home is robbed, they may just ask for proof for some of the larger items, like a TV or a computer. When you can provide that, they will know that you did not make up the whole thing to commit fraud. They are not going to care as much about all of the little items. Each claims adjustor is different, but they will be glad to tell you exactly what they need from you.