These days, when it comes to articles written about business marketing and advertising, a lot of the emphasis seems to be placed on online marketing strategies. Everyone wants to know how they can drive more traffic to their company's website and attract more followers on their professional social media pages.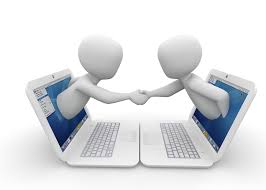 While online marketing and retail is certainly driving our economy right now, there's no reason why we should be neglecting brick and mortar businesses. Physical stores are still and will perhaps always be the backbone of our economy.
If you own a physical business, you don't want to neglect your real world business in favor of putting all of your time and focus into your online pursuits. To help you ensure that your physical store has just as much of a presence as your online retail efforts, here are some tips on how to make your business stand out on a crowded street.
Consider The Demographics
Different locations and different streets are going to attract different demographics. For example, in a trendy urban area, you're likely to see a lot of college students and young professionals. In a more rural area, you might expect to see more older people and families. You should always keep demographics in mind when you're trying to decide how you want your storefront to appear to passersby.
Consider Branding
Just because you want to fit in to the rest of the neighborhood and appeal to your demographic doesn't mean that branding shouldn't be a part of the conversation. There's a fine line between fitting in and blending in to the point where you're forgettable. You should always be thinking about what image you want to convey to your potential consumers.
Catch People's Eyes
On a crowded street, people have a lot of options when it comes to where they want to shop. For this reason, it's important that you do something to ensure that your business catches people's eyes and inspires them to step inside and see what you have to offer. One great way to do this is with digital or LCD signs, such as the QSR menu boards  by Navori. These animated, brightly colored signs help to attract people to your business and help you to stand out from the crowd. They also demonstrate that your business is modern.
Be Inviting
People like to visit places that feel warm, inviting and welcoming. Never make your business so hip or trendy to the point where it feels intimidating and pretentious. For example, many "young" businesses blast music on outdoor speakers to try to convey that their business is trendy. However, they don't realize how off-putting this can be to so many potential customers. You want your business to appear to be inviting, a place where people can shop or dine in peace. Don't conflate "trendy" with "intimidating."
Draw Inspiration From Other Cities
You don't want to steal the storefront design of the guy down the street from your business. Odds are that this will just anger the people in your community. However, you should definitely take design inspiration from similar businesses in other cities. Next time you're traveling, spend a day looking at the exterior designs of businesses similar to yours. This will help you to be inspired in how you should decorate the exterior of your business. Since you got your ideas from another city, no one will feel like you're "stealing" their design.
Make Sure The Interior Matches The Exterior
You don't want to make the perfect exterior only for people to be disappointed when they enter your business and realize that the interior doesn't match the exterior. Instead, you want them to be happy that they stepped inside. Make sure that the exterior of your business matches what customers can't expect to see once they come inside. You want the design to be consistent.
If you follow these tips, you can attract people to your business. Remember, no matter how much emphasis business websites place on online marketing and advertising, your physical location will always be important. In a high-traffic area, it's essential that customers are drawn to your business.