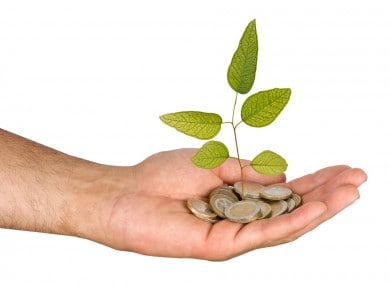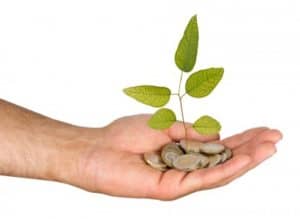 If you're new to investing it is important that you don't put too much money into areas that you know very little about.  Instead, investing small amounts of money will not only give you the chance for a reasonable return with minimal risk, but it will also teach you about the investing process.  Having said that, if you have more money that you are prepared to invest, your chances of making a larger return will also increase.
Step 1: Preparing to Invest
You will want to decide how much money you are going to invest and how often you'll be doing it.  Consider whether the investments you're interested in have a minimum balance and if they do, figure out if contributing regularly helps to eliminate the minimum value.  This is also a great way to get into the habit of putting money away outside of your monthly budget.
Step 2: Finding a Broker
Using a brokerage firm will give you the ability to have a highly trained professional to make investments on your behalf.  Hiring a broker is a great way to get the advice of a professional who has been working with investments for a long period of time.  With the combination of your money and their experience, you may be able to experience more returns.
Step 3: Thinking About Accounts
There are many different types of accounts that you will be able to go through with your broker and each have their own benefits.  A taxable account allows you to deposit funds and any of the assets in the account have to show gains on your yearly tax returns.  They are flexible and don't have limits for investment.  IRAs (Individual Retirement Accounts) allow you to make tax-deductible contributions but there are limits to the amount of money that you can contribute.  These are just a couple of examples of the different investment accounts that you have access to.
Step 4: Learning About Risks
Whether you do the research on your own or if you talk to a professional, make sure that you learn about the risks associated with your investment portfolio.  At times you may find that investing in many different stocks or bonds is the best way to minimize risk and give you the ability to get more out of your investments.  Other times may show that choosing limited investments may be your best opportunity.  There are many risks to take into consideration and it is important that you know about all of them before you sign up with a brokerage.
Step 5: Understanding Investment Options
There are dozens of different investment options open to your ranging from an exchange-traded fund to a trust fund and you need to know about all of them in order to make the best decision.  Talk to your broker or a financial advisor to see whether they have any specific investments that you should consider looking into depending on your needs.  As an example, if you have children that you want to invest for, a trust fund may be a good option to look into.