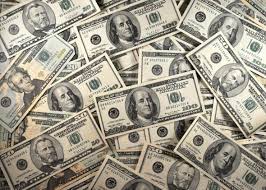 In the ways of rehab centers, not all are created alike, and not all offer equal benefits that are both a good value for the amount of money being put in and the amenities that they offer. It's important to each individual seeking treatment that they do ample research to find the institution that is going to be right for their personalities, their needs, and their overall goals.
While some might need a very rigid and structured program, others might just need the support and community aspect that other centers bring to recovering addicts. Rehab centers aren't always going to be cheap. It's probably better that they're not…don't you want the most you can get out of a rehab center? Those who charge minimal amounts might only be able to offer limited services.
Here are tips on how to get your money's worth out of a rehab center:
Commit
As is true with anything in life, rehab is only going to be worth what you put into it. You might have all the money in the world and take lesson after lesson for dance, guitar, robotics, or any other skill set, but it will be an utter waste of money if you don't commit.
Anything worth having in life requires time, effort and commitment. If you're not serious about rehabilitation, a drug rehab facility will do you no good. First and foremost, commit to the choice that you're making to get yourself clean, and the rest will follow.
If you decide you're all in, the money at a rehab facility will be the best money you'll ever spend. It will save your life.
Find One That Offers What You Want
You'll be spending a lot of time at whatever rehab facility you choose. The point of rehab is to reconstruct your life in a healthy manner. You won't be sitting on your butt detoxing and crying about your problems to your mentors. That's part of it…but you've got a lot of free time to fill up.
In order to make your investment worth it, find a center that will offer you the amenities you desire. Maybe that's a great exercise facility, maybe that's gourmet cooking, maybe that's a place that allows you to get out and do things on the weekends like a normal person.
In the end, you know yourself, and you know what kinds of things you need to make yourself happy. Don't choose a hard core facility that forces you to be extremely rigid and stingy in the things that you enjoy if you know that won't bring you success in the long run.