With many start-ups emerging and businesses thriving, it can be daunting and difficult to start your own entrepreneur journey.
The most common advice is to know your industry and your competitors. You can do this by attending networking events and conferences in your sector to learn from industry leaders and keep updated on current events. Knowing your industry and how your business fits into the overall image is important, but how can you garner a customer base to invest in your service or product?
There are many ways you can do this, and you will find some below:
Choose a social media platform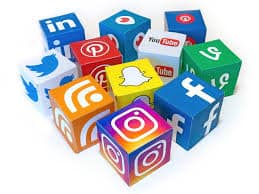 With the many social media platforms available, it can be intimidating trying to keep up with which ones need posting on and updating. Therefore, it may be best to stick to one or two platforms. Know where your audience is likely to be and focus your energy on that area. Likewise, if you plan on attracting a different kind of customer, then research which social media platform they are likely to use. By knowing this, you can narrow down which platforms where you can focus your energy. Spreading yourself thin across multiple social media platforms can be a lot of work, exhausting and may sacrifice quality. An up-to-date social media account also suggests an image of reliability and a business that is up to date with current events and business insights.
Likewise, social media is a great way of getting feedback. Some people may be more likely to offer their thoughts on your product or service on a casual platform like Twitter. Plus, when they see that their feedback has been taken into account and implemented, they may feel more in tune with the business. Through social media, you can also find out what your customers are saying about your business, their online behavior and garner data on keywords and trends that may appeal best to your target audience.
Creating these relationships may prove essential in not only persuading your existing customers to return but may also attract new ones.
Introduce a subscription scheme with rewards
Another way of ensuring your existing customer base turns to your business whenever they need a product or service is by offering rewards to loyal customers. You can do this through a weekly or monthly newsletter. Customers may have the opportunity to input their email address whenever they visit your website to subscribe to the newsletter.
Of course, you'll need a selling point to persuade visitors to sign up. It can be in the form of exclusive offers and discounts to subscribers, or they receive news of these offers in advance before the public.
The key to this being a success is choosing the best email subject lines; something that will immediately attract the reader's attention and not simply move it to the trash can on first glance. Make sure this is not a click bait and offers enough information to catch attention.
You may even produce different newsletters for different members of your customer base or whenever a new deal comes out.
By keeping customers in the loop, you can ensure your business is kept on their radar and may persuade them to return with incentives and rewards.
Collaborate with other and build partnerships
This can be through joint deals with another business or producing online content together. It can not only ensure content is regularly produced on your website with guest articles but will also keep your business new and unique with new offers in collaboration with different companies. You may even hold networking events together where you can meet and learn more from others in the same industry.
It may be suggested that you keep an eye on what your competitors are up to, but if you ally together and work towards a similar goal, then both parties can benefit from this partnership.
Publishing guest posts may make lasting impressions on potential consumers and can lead that company's customer base to your own business's website.
Likewise, partnering with local businesses and organizations not only means that you cement your business's presence in your local community but attract new sets of customers from these respective businesses and can be highly beneficial, especially if your business has a physical location.
These partnerships may prove useful in the long run and will enable your business to increase its audience reach.
Produce original and engaging content
Whether you use social media platforms to both inform and invite potential customers or publish articles and news on your website to inform your customers and other businesses about industry data and opinion pieces, producing original content is the key.
These can be well-written thought pieces published in the blog section of your website. You can even write these in advance and schedule them to go live across the following week, so content is published consistently.
Likewise, producing content such as short videos and simple graphics to post on social media can increase social shares and engagement. You can link your website on the post to increase clickthrough further. You can even be creative with social media graphics by producing ones that fit the style and color scheme of your business. That way, whenever a customer or potential customer sees the colors or the style, they may immediately associate it with your business.
Whatever content you produce, make sure it is of high quality and that it fits the image of however you wish your brand would appear. Brand awareness is important, and the reputation content may get can also reflect on how customers see your business as a whole.
Ultimately, there are many ways to attract your target audience and persuade them to come back and buy your product or use your service once more. Whether you use social media or collaborate with other businesses and organizations, make sure that it is in line with your business agenda and the image you wish to portray. By trying new ways to attract and engage with your customers, you can vastly increase the amount of engagement with your business and thus, increase potential profit.