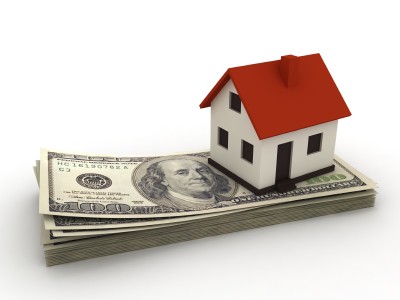 Everyone knows that turning down the heat in the winter or keeping lights off during the day can help save money, but aren't there other ways to reduce your spending? There are many brilliant ways to save a few bucks here and there, and these tips will show you exactly how to significantly reduce your spending.
 Dental Floss
Flossing on a regular basis will keep you away from the dentist, but that's not all that it can do. Floss is the stronger, cheaper alternative to string. Need to sew a button? Use dental floss. Trying to hang a picture? Floss works perfectly as a substitute for wire. How about replacing shoelaces or fishing string? You can't get much better than floss.
 Cut Cable
This has been a tip for years because cable is quite expensive, but many families find it hard since TV is a staple of the American household. This has become much easier with the numerous streaming services that are now available. You can get all the movies and shows that you want for about $20 a month. If you still don't have enough, then just hop online and go to your favorite channel's website. Most major channels are now streaming their shows online for free.
 Breastfeeding Infants
Breastfeeding is the cheapest way to feed infants, and many doctors consider it the most beneficial way to feed these young children. There are also many pumps for obtaining and storing breast milk for later occasions, and you can even consult a lactation consultant if you're experiencing any problems or issues with breastfeeding. Best of all, it's a lot cheaper than buying milk or baby formula.
 Use a Slow Cooker
 Slow cookers are great for anyone who's trying to save money. They use less energy than stoves and ovens. You can cook down cheaper cuts of meat until they're tender and flavorful. It's also great because you'll be less tempted to order out. Most people order out because they don't want to cook, but you'll lose that temptation if you started dinner hours ago.
 Grow Food
Everyone has access to soil. It doesn't matter if the soil comes from your backyard, a planter or even a small herb garden near the window. You can grow your own food with ease, and you'll be astounded by how much money you can save.
 Freeze Everything
Freezers are the perfect way to make your food last for months or even years, but most people don't use them effectively. You can easily store bananas, meat, ginger and many other perishable items. Almost everything can be frozen. Just create a rotation routine where you move frozen food to the refrigerator when it's ready to be eaten and new food items to the freezer so that you can store them until you're ready to use them.
 Conclusion
Saving money at home is painless and easy if you know what to do. From being smarter about cable to using your soil and freezer properly, you can save money with relative ease. You'll be amazed by how much heavier your wallet feels after using these tips.