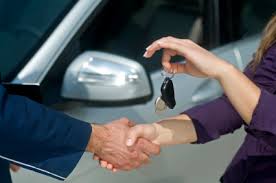 Leasing out a car in exchange of paying a certain amount of money per month may sound straightforward. There is no doubt that the option of leasing a car will allow you use to car p to a certain number of miles for a certain period of time and at the end of the lease you simply have to return the car to the leasing company without worrying about its resale value, maintenance or repair costs.
However, you should know that not all the car lease companies will offer you equal benefits and to avail the best offer from the industry, you have to conduct market research before signing out the agreement paper for leasing a vehicle. In this article, we will talk about some efficient ways through which you can make your deal conveniently.
Make Multiple Security Deposit
If you have decided to own a car on lease agreement, then you will have to pay a security deposit that will be equal to one month's payment. Moreover, if you double or triple the amount of your initial deposit, the leasing company will lower the interest rate for you, which in turn will reduce the amount of your monthly payment.
You should know that not every vehicle leasing company would offer this option; there will be a limit for your security deposit. Thus, find a company that provides the option of multiple security deposit.
You Can Choose One-pay Leasing Option
If you really want to save your money while leasing a vehicle, then paying the entire leasing cost at a time will be the best option available to you. Instead of paying several hundred dollars every month, you can pay the whole amount at a time and this will definitely lower your interest rate. For example, if the car leasing company is giving you estimation of $14,000 over the course of three years, that might become $12,000 if you pay the entire amount at once.
You Can Continue with Monthly System
A lot of people end up their leasing period with difficulties, and they find themselves helpless. However, you will wonder to learn that dealerships love this situation, because people make poor decision in panic and dealerships want to take advantage from this.
If you think that a little more time would help you to get out from this problem, then you can ask your car leasing company to give some extra time to handle the situation. Most of reputed companies allow their clients to keep the vehicle on a month-to-month basis.
There is no doubt that this option will allow you to think about your next move, but at the same time, you have to be careful, that if you want to end the agreement by purchasing the car, you still have to pay your accurate residual.
Car Leasing Option is also available for High-mileage Drivers
Most of leasing companies are offering cars on the basis of 12,000 to 15,000 miles per year, but that does not signify that leasing companies would not allow drivers who require many more miles to ride. If you are the driver who needs more, then you have to pay more for such extra service.
You have to understand that putting a lot of miles always reduces the resale value of any car and that is why car leasing companies ask to pay extra to those clients who want drive some extra miles.