While everyone hopes that they'll never have to make a claim through their insurance coverage, it's always better to be safe than sorry when you have something of such great value. Having your home insured properly can help give you peace of mind in case something unthinkable happens to your home or property. However, the monthly cost can be a bit pricey for some people. So to help minimize the amount of money you're spending for this peace of mind, here are three ways to start saving money on your home insurance policy.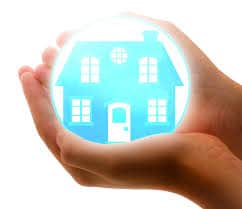 Take Advantage of Where You Live
The cost of your insurance depends on a lot of factors. One of those factors is how likely damage is to happen at or to your property. With this is mind, one way you can show your insurance carrier that your price can be reduced is to take advantage of where you live. According to Jay MacDonald, a contributor to BankRate.com, if you live in a gated community or close to a police station or fire department, your insurance carrier may see your home as being safer than average and give you a discount on your insurance costs. It's worth a try to see if the location or station of your home could save you a few bucks a month.
Bundle Your Insurance Coverages
Another way that many insurance carriers will give a discount on your insurance policies is if you choose to purchase multiple lines of insurance through their company. This strategy is called bundling. According to Alex Glenn, a contributor to NerdWallet.com, bundling your insurance with a single carrier can often save you between 10 and 20 percent on your homeowner's insurance. But to be sure that this is the most financially wise choice, make sure you shop around for other rates before you decide to make this move merely with the assumption that you'll be saving money.
Protect Your Home
To make your home seem like less of a risk to insure, you may want to try further protecting your home and property to reduce your insurance costs. According to Devon Thorsby, a contributor to U.S. News and World Report, doing things like installing an alarm system, making plumbing and electrical updates, getting a generator, and installing storm doors or windows can all be beneficial in lowering your homeowner's insurance rates. If you haven't already done any of these things, you may want to call your insurance carrier to see how making these improvements may also improve the cost of your insurance each month.
If you're looking for ways to lower your monthly costs, consider using some of the tips mentioned above to help you do so with your homeowner's insurance.