As medicine is making vast improvements from previous generations, people are living longer and longer. While this can be a great blessing, it can also be a large burden if you're charged with taking care of one of your aging loved ones. Not only can it be challenging to be a caregiver, but it can also put a lot of stress on other areas of your life, like your career and your finances. And along with taking care of these things for yourself, you may also have to help in these areas for your loved one as well. So to help make this a little easier, here are three financial tips that may be useful when caring for an elderly loved one.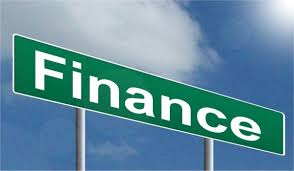 Try To Make Decisions Together
When you're caring for an aging loved one, you may feel overwhelmed with the amount of decision you have to make. In addition to living the life you already have on your own and with your own family, you now have to take on the decisions for someone else as well. However, Chris Farrell, a contributor to Next Avenue, shares that you shouldn't necessarily be making all these decisions on your own. Consider getting your loved ones' opinion about how to spend their money on their care, if that's possible. You may also want to ask other family members if they're planning on pitching in with either the care or with financial help.
Helping With Their Finances
Just because you may now be caring for your elderly loved one doesn't mean that their financial responsibilities suddenly halt. To help you keep up with what your loved one needs to take care of financially, The Caregiver Foundation recommends that you get all their financial information together and make sure you have access to their accounts in case there's an emergency. Also, do what you can to put all their bills on auto payment so you don't have to worry about them every month.
Getting Financial Help For Yourself
Just like you might need help outfitting your home for bringing in an elderly loved one and ensuring their safety, you may also need help financially taking care of your loved one. According to Discover.com, you can get financial help from the government by getting them on Medicare or an insurance equivalent. Also, there are a large number of non-profit and other benefits programs that seek to give assistance to those taking on the responsibility of caring for a loved one. With a little research, you should be able to find something you qualify for that can help with some financial assistance.
If you're caring for a loved one, consider using the tips mentioned above to help make the financial side of this arrangement a little easier.