Altcoins such as Ethereum and Litecoin have seen their market capitalisations rise sharply this year. Despite their growing success, Bitcoin remains the most popular and widely traded cryptocurrency in the world – for now, at least. More independent and institutional traders are showing increasing interest in the monetary revolution based on blockchain technology. For this reason, Bitcoin and other Cryptocurrencies brokers are now offering traders the opportunity to take advantage of leverage, to help them make the most of both upward and downward price movements. UFX, a leading broker in this sector, allows market participants to trade a range of virtual currencies, and to fund their trading accounts with Bitcoin.
Virtual currencies are completely decentralised, meaning no government or central bank controls them. Transactions are executed without the need of intermediaries, which greatly reduces transaction times and cost. These benefits are at the core of their appeal to an increasing number of traders.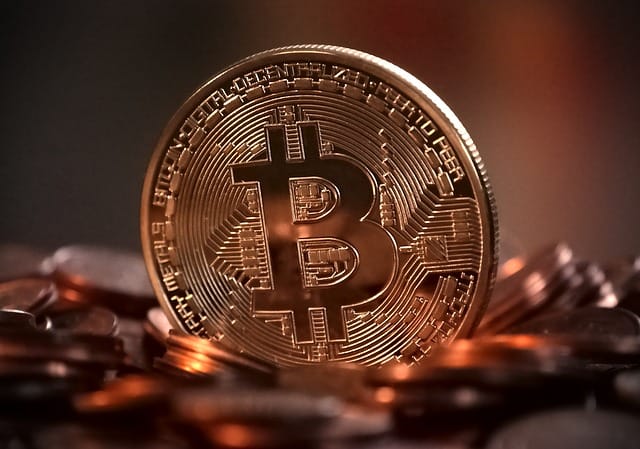 At the start of the year, the Bitcoin price stood at about USD 1,000, before rapidly rising by around 340% to reach an historic high of USD 5,000. However, prices have recently fallen sharply. At the beginning of September, Bitcoin lost more than 35% of its value in less than 15 days. China is mainly responsible for this decline, as the country recently decided to ban Bitcoin's Initial Coin Offering (ICO). This fundraising phenomenon generates money for start-ups by offering traders digital tokens in exchange for Bitcoin. The Chinese Central Bank (PBoC) has demanded that companies, which use ICO to finance their projects, are to reimburse investors. Chinese authorities have also called for all cryptocurrency exchanges and trading platforms to cease operations by the end of October. This has resulted in a new wave of virtual currency sales which saw prices fall from USD 3,700 to USD 2,900 in under 24 hours. However, prices then bounced back almost instantly, showing that buyers are still interested in taking advantage of major price swings in this uniquely volatile market.
Despite the short-term negative impact on Bitcoin prices caused by the news from China, cryptocurrency miners will continue to verify and process transactions, and altcoins are still very much in demand globally. Exchanges that have been forced to halt their trading services can now explore other promising markets, which could create new development opportunities and support prices.
Although they create opportunities to make huge profits, recent price swings prove just how uncertain cryptocurrency trading can be. It's therefore important to use sound money management rules when trading Bitcoin (BTC), Litecoin (LTC), Ethereum (EHT), Ripple (XRP) or any other digital asset in order to protect your investments.