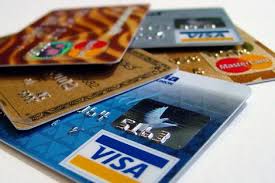 When credit cards are accepted in your business, you would have to pay fees for practically everything including set-up, application, as well as customer service and processing. You must however, keep in mind that charges vary from provider to provider. One provider may be advertising a low rate but may be charging more for all service items. While another vendor may actually end up charging for set-up and administration and waive all service fees. It is therefore vital to locate the right vendor so that you are able to lower the credit card processing fee to the extent possible.
Choosing the Right Provider to Ensure Lower Credit Card Processing Fee
Emphasize on high quality and reliable services. Do not get swayed by low pricing. An enticing pricing does not justify unreliable services.
Opt for an integrated payment solution for saving both time and money by cutting down duplicate data entry as well by minimizing errors.
It is mandatory to fully understand the fees involved. Reading the fine print is a must before you sign any vendor application or contract.
You must know about the various kinds of processing rates and find out if the vendor charges fee for termination of contract.
Opt for a provider that supports you and works with you and ensures business growth.
Ways to Lower and Minimize Credit Card Processing Fees                      
Once you know the tricks about lowering processing costs, you could get more fruitful returns from your credit card processing and at the same time you do not end up breaking the bank.
Setting up the Correct Merchant Account 
Once you decide to accept credit cards, you must at first go about setting up a proper merchant account. You must be careful in choosing the account type to avail the best rates as well as services. You must opt for the most appropriate account type that complements your type of business and is perfect for your volume of business too.
Remember each and every account type offers a specific rate and has precise qualification requirements. You must do ample research before choosing an account. If you come up with the perfect questions relating to costs today, it would save you a lot of money, time and headache later on.
Credit Card Processing Rates
A bulk of your costs would comprise the transaction processing fees. The rate per transaction is very much dependent on your average dollar amount for each sale, percentage of all card-absent sales, business and personal risk, and the total or gross dollar amount of all monthly sales. You could end up lowering the rate you are supposed to pay by reducing your transaction risk.
Credit Card Processing Fees
The interchange fee is supposed to be a percentage of your transaction and assists in covering authorization costs, credit losses and fraud. Mostly the merchant service providers offer a bundled rate that includes the interchange fee. This makes it absolutely tedious to track the specific rates. You could request your provider to allow you to make the exact incurred interchange fee payment. This is pretty useful in preventing from excess payment. You may now keep yourself updated with the transaction costs.
Check the Credit Card Type
Some credit cards are more expensive than the others. You must use your discretion in choosing the credit card that is most suited to your business. Ensure that your transactions are able to fulfill as many prerequisites as possible to lower credit card processing fee for a relatively more expensive card.
Keep Track Of Operational Fees
Check out the operational costs as they seem to be bundled or sometimes come as hidden within some other charges. They are mostly a portion of your transactions. They are said to be reflecting the exact cost of running the business. Communications fees are said to comprise of the Internet expenses of shifting the transaction to the processor from the merchant. Address and voice authorization verifications help minimize fraud risks and assist in avoiding a rate downgrade.
You must try and maintain accurate and updated records of all your processing costs. Auditing your records on a regular basis is a must for evaluating the cost-effectiveness of the business practices and rules and creating your own benchmarks.
Author Bio: Vincent Bellaruma is a finance adviser for an NGO helping the bankrupt. He also runs a blog and a forum where he answers all your questions and tries to lower credit card processing fee.