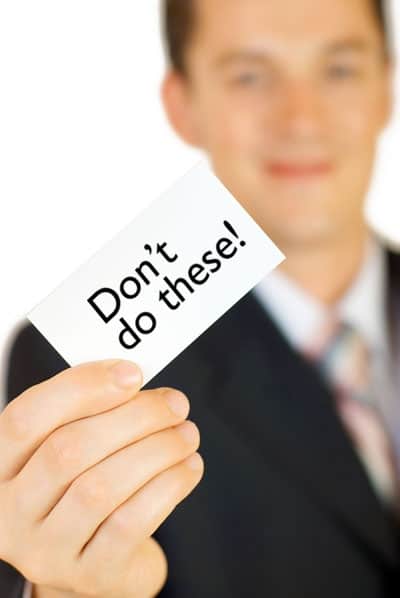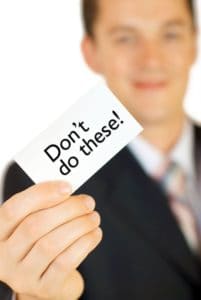 Someone approaching retirement age can very easily be overwhelmed with enthusiasm and excitement, anticipating the coming days of leisure after a lifetime of commitment to the work force. Most people in that position are careful to thoroughly investigate the ramifications of retirement, and everything involved, but there are still some surprises that pop up to make things a little uncomfortable. Some of the most common mistakes and oversights are discussed below, and according to law firm Gilbert & Bourke, these and most others can all be avoided by consulting a lawyer knowledgeable in the area of retirement and the attendant legal and financial issues.
Static savings rate
Many employers automatically enroll employees in their 401k plans, often after an anniversary date. This is a good thing, except that the employee doesn't really pay attention to the rate at which he/she is saving money. Since the whole process occurred automatically, without employee review, the employee was never really tuned in to the rate or the amount that was being saved. Subsequently, no change is ever made to the rate of saving on the plan, and it remains static for years, simply by doing nothing.
Miscalculating on employer matching money
According to Janet Novack, a financial writer at Forbes, a great many employees do not know what the employer matching rate is, and do not take advantage of it. This is literally free money, so the optimum approach is for the employee to contribute as much as possible to the 401k account, to trigger the corresponding amount from the employer. The matching amounts that may seem small through the years can have a tremendous cumulative impact if they are taken advantage of from the beginning.
Paying excessive 401k fees
Very few employees review their 401k earnings so closely that they have an understanding of the administration fees associated with managing the various funds comprising the plan. Over a long period of saving years, these costs can soar to a staggering amount of money that is literally just being subtracted from the employee's account. Ideally, the best approach is to watch out for administrative costs of IRA's, and to take a close look at actively-managed funds in your portfolio of 401k funds. Index funds, for instance, carry much lower administrative costs.
Retiring too early
Holding off on retiring can make a huge financial difference to the retiree, but according to Melanie Hicken in an article on CNN Money, the temptation to retire early is overwhelming for many people. The problem with that is, early retirement nets the retiree far fewer monthly dollars than what they would earn one year later, and for each successive year up to age 70, even more money can be earned by delaying retirement. A retiree waiting until age 70 to retire can earn 76% more each month in Social Security payments than by retiring at age 66.
Not establishing a firm savings goal
Most people believe that by saving regularly throughout their working years, their retirement savings will be well taken care of, and all will be well when the great day comes. But this doesn't take into account the kind of lifestyle that the retiree expects to live, nor the amount of money that must be available to sustain that lifestyle. This kind of oversight can be easily remedied by using an online calculator, available on many different websites.