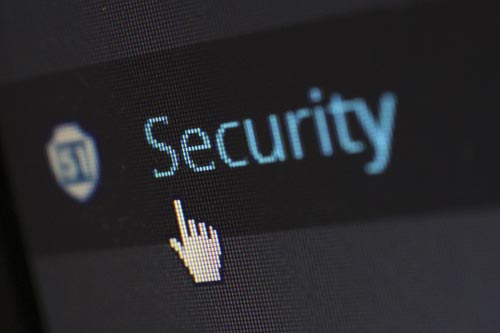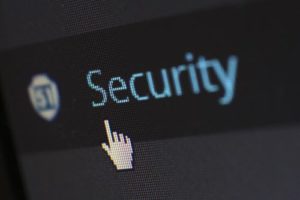 Safety in the workplace is often an aspect of business that is forgotten. With all of the other information an owner is focusing on, especially in a small business setting, safety is often a topic that is unintentionally put on the back burner.
While many owners are aware of the big risks, the more unusual risks, such as an employee injury or a natural disaster, can expose a business's weakest points, leaving it in financial ruin. Taking the time to improve the safety of your business from all points can help protect it from facing a situation detrimental to its future.
Don't Skip Online Security
Online data security is one of the most important security measures to take in today's technological world. With more and more companies using online resources to store their company information, including client information, there is a greater risk of a company being hacked online.
From phishing sites to computer viruses, there is a myriad of ways that a business can be attacked via their online presence. When it comes to securing your business's online information, look into a company that offers Business continuity and Disaster Recovery (BCDR), as this will not only help to keep your information safe and secure, but will also back-up any information onto its internal server in order to ensure no information is permanently lost. In the event of a natural disaster, all information will stay protected.
Moreover, keep employees informed about online situations to avoid. Many employees unintentionally give out information to hackers by social media, checking personal email, or opening a spam attachment. Letting them know what o look out for can help prevent your business from an online attack.
Hire Quality, Skilled Employees
Though this might seem like an obvious idea, it is important to make sure you hire employees who are right for the job. In some cases, small businesses with a tight budget will hire people who have no experience in a certain area because they are cheaper to employ than those who are well versed. While you are saving your company money, you are also putting your company at great risk, for employees who are not skilled in a certain area can make mistakes that could cost your company.
When hiring candidates, make sure you are hiring, competent, quality workers. For instance, if hiring an employee to work in the warehouse, make sure they have had experience working with heavy machinery and equipment, otherwise they could easily be injured, costing your business its reputation and its money. Make sure employees have been well trained and are capable of doing a job well.
Make Safety a Priority
Businesses thrive when their employees and clients are well cared for. By making safety a priority within your company, you are demanding your employees to practice the same approach. Employees will be more apt at following rules, avoiding dangerous situations, and aware of potentially troubling situations. Reward employees who continually practice safety in the workplace, for this will help to encourage other employees to do the same.
Employees should feel safe at their workplace, thus it is key to provide them with an atmosphere that is safe and welcoming. As such, they will continue in the same manner.
Safety Improvements
Regardless of how safe your business is, you should always be on the lookout for safety improvements. From updating your online security system to hiring a security guard, there is always an area that could be improved.
Speak with employees about what areas they believe could be improved upon. Are there any areas that they feel are unsafe or lacking in security? They can provide you with valuable insight.
Safety Seminars
Most human resources departments have to hold seminars regarding employee misconduct, sexual harassment, and other similar issues. Typically, it is required for employees to attend; however, many employees do not always take these seminars or situations seriously. These issues are serious and should be respected, thus make sure your employees know how to act professional and why these issues should not be taken lightly.
Adding an extra measure of security can keep your business safe and secure from natural disasters, injury lawsuits, and cyber crimes.