Finances are an important part of life. You need money in order to pay your bills, and you need to pay your bills in order to get good credit. Sometimes you need to borrow money, whether it's through a loan or with a credit card, and you also need to pay that money back, in a prompt way.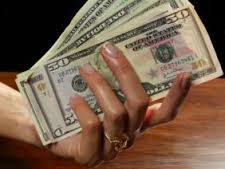 If you need help keeping track of the money you have going in and out, whether it's because you're busy working full time away from home while trying to raise a family or you are a freelancer working full time from home, here are some things that can assist you.
Use Finance Software
There are plenty of options when it comes to financial software online, and you don't have to be running a small, or large, business to use it. Find a system that works for you and use it. This type of software can do all kinds of things for you, and may even be useful when it comes to tax time if you're a contract or freelance worker.
You want something that you can use to keep track of the money you have going out compared to what you have coming in.
There Is An App To Help
Find an app that can track all the money things that you do. It may take more than one of them, but any will help. If your bank has an app, use it. You may even be able to get notifications from your credit cards, when bills are due or when your limit is getting low, through apps, emails, or even through text alerts.
Collect All Your Bills In One Area
If you still get paper bills you should be keeping them together in one place, at all times. This could be on a desk where you write checks to pay said bills, or it could be a folder of some sort where you can have unpaid bills in one said and paid ones in the other.
However, it's even wiser to just go paperless and collect and pay your bills online. You may want to have a reminder written somewhere of what bills are due when, so you don't miss any, but you can also set up email alerts or get your bills sent via email from whoever you have an account with.
Sign Up For Direct Deposit
Don't waste time with your paychecks anymore either. Instead, set up direct deposit. You can even do that when it comes to tax refunds. If you get paid through an online source, like Paypal, it's easy to get a debit card through them for money access or to send your money to your bank account without leaving the house.