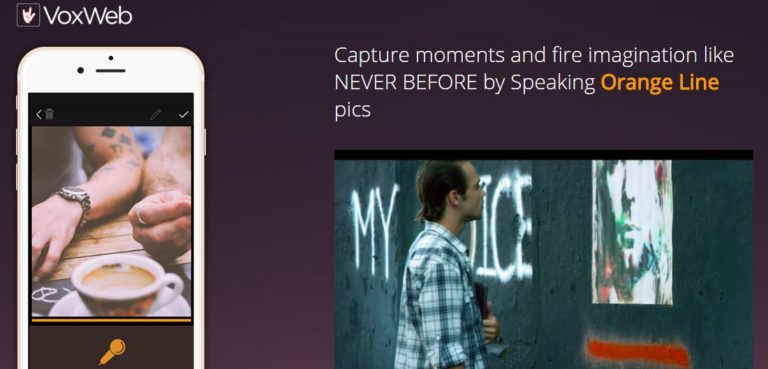 Business always demands advertisement and other tools that can help it reach a wider audience. A smart advertiser harnesses all the tools at his/her disposal and makes sure that the usp of the business reaches to a wider audience. An advertiser harnesses a  lot of tools that helps the business grow.  Speaking pictures, whereby a user can add an 11-second clip to the picture is a big hit amongst the advertiser. Here's how it can help your business grow.
Connection: Videos have a more direct connection with the viewers than the audio. It lets the viewers immerse into a more emotional message and directly connects with them. A typical ad slot is 10 second long. And Voxweb allows an 11-second recording to be added with the picture which makes it perfectly compatible with the advertisement ecosystem.
Speaking Manual: Ever seen the pictures with a user manual telling you about assembling the device or warranty? What if you add speaking pictures to it? You can tell the user how to install a specific part or service the full stuff on the go. It would make your customer's job easier and as a result, would get you more business.
Testimonials: Have you ever seen the video or the image testimonials of the customers? Well, since the first is too bulky and the second is devoid of a lot of emotions, people tend to not open it that frequently. But what if you present something which is as rich in emotion as video and as light to handle as an image? Great isn't it? That's where you could include speaking testimonials of your clients and customers and let the word spread.
Marking: Many companies allow an image with a celebrity or a video with them to some lucky buyers. But what if you allow a few lucky winners to have a speaking picture with the celebrity. That would just take lesser time than a video and would serve as a greater motivation than an image or an autograph.
In any case, this culture of orange lines is here to stay and it would certainly make up the case for some of the smartest business strategies ever implemented by the marketers. Currently, the app that allows speaking pictures is available for a free download on apple or android platforms. Using it is free of cost and will not incur any additional expense to your business.
You can get this app today and get started with the new way of image sharing. All the images that have audio are marked with an orange line which is easy to distinguish.
You could explore the world of speaking pictures by getting started with the Voxweb app. It is certainly one of the very few things that are bound to change the way we knew pictures.
A smart advertiser must tap into its potential to reach out to a wider audience and watch their business grow.