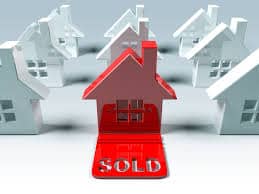 Remember when buying and selling home required a lot of elbow grease and you'd have to drive from open house to open house just to get a genuine idea of a home? For sellers, it means sending postings to every print newspaper, putting up a slew of for sale by owner homes around the neighborhood, and gearing up for some serious negotiating. For buyers, it often meant settling for "good enough" because they simply didn't have the time to see all available properties.
Thankfully for everyone involved, technology has made the process easier for all parties. You can now apply for home loans from the comfort of your couch and get to see a full tour of homes without every having to go to the house. Here are a few of the best ways technology has revolutionized the real estate industry:
1.Aerial photography made cheap and easy
There are some properties that demand aerial photography, but hiring a helicopter pilot and aerial photographer in tandem is no cheap or easy task. However, now that affordable drones are on the market, they've become a saving grace for Realtors and home sellers. You can now get bird's eye view snapshots with ease.
2.Virtual tours in high quality
It's a more global marketplace than ever, and it's possible that a buyer may never see the property in person before the keys are handed over. This means high quality virtual tours of the entire property are a must, and many times they're featured directly on the real estate agent's website. It allows for a more genuine sneak peek than photos (which are more easily manipulated). Plus, it gives a first-person perspective that can't be beat.
3.Easily check out the neighborhoods virtually
Sites like Google Maps let you see exactly what's in the neighborhood, like where the nearest dry cleaner or park is. You can even get Street Views for a realistic idea of what the area looks like (such as whether or not the neighbor across the street is exhibiting hoarder tendencies). Not all questions are answered in a home listing, such as whether the driveway is paved or not. Tools like Google Maps speed up the process.
4.Stay in touch with Realtors 24/7
The world of mobile readiness means it's easier than ever to keep in contact with your realtor. The Internet has made it incredibly easy to search and contact realtors and contractors. Whenever you're looking to relocate or spruce up your current dwelling, everything is at your fingertips. Online research will ensure that you find quality, reliable realtors and contractors like Avalanche Roofing & Exteriors every time.  This also ensures a smoother process whether you're buying or selling with minimal wasted time.