It's easy to make mistakes when you're selling your business, especially if you've never gone through the process before and didn't have an exit strategy in mind since the beginning. Check out the following four tips for selling your business fast and for high profits.
Use a Broker to Sell Your Business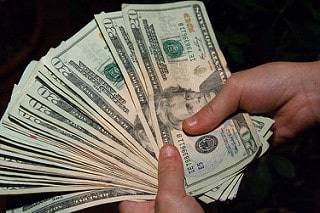 Image via Flickr by stevendepolo
You can sell your business on your own, but a broker can help you get more money. It's usually best to hire a broker to take care of all the complexities that come along with selling your business. This frees up your time to ensure the business is running well and has a higher valuation.
According to The Balance, it takes an average of two to four years to sell a small business. When you're choosing a broker, look for one with a track record of success. Ask about similar sales and get an estimate on what he or she thinks your business is worth before you sign a contract. You need an experienced broker that has your best interest in mind.
Don't Get Greedy with Your Valuation
The number-one thing that deters a buyer from considering your business is the valuation. Business owners often think their businesses are worth more than they are, which is why you should get an independent estimate before choosing a listing price. If you're too greedy with your valuation, a lot of potential buyers won't even look at your business as a possibility.
Explain Why You're Selling
Buyers want to know why you're selling. It's one of the first questions they'll ask. If you say you don't like the business anymore or you're struggling to grow, your statement won't go over well. You need to carefully prepare an answer that doesn't negatively impact the attractiveness of your business and include this information in the listing. Some good reasons to sell a business include retirement, sickness, and lack of time. You need to be honest, because the truth will come out during the due diligence period, but some careful attention to framing the context of your exit is important to the sale.
Keep the Sale Confidential
When you're selling a house, you want as many people as possible to know about it. This isn't the case when you're selling a business. When people know you're selling a business, it can hurt sales because customers and creditors don't feel like you care about them anymore. That's why it's extremely important to keep the sale confidential until the deal happens.
A broker can help you with confidentiality by preparing blind ads, a non-disclosure agreement, and prequalifying buyers before any sensitive information is given out. Learn from the pros — Billionaire Daryl Katz sold Rexall Health, and nobody knew about the sale until it had gone through. He sold the company for $3 billion.
It's hard to sell a business, so you need to carefully plan how you're going to do it. The key is to exit at the right time when your business is doing well and get an experienced broker to help you. Nobody wants to buy a failing business and try to turn it around.